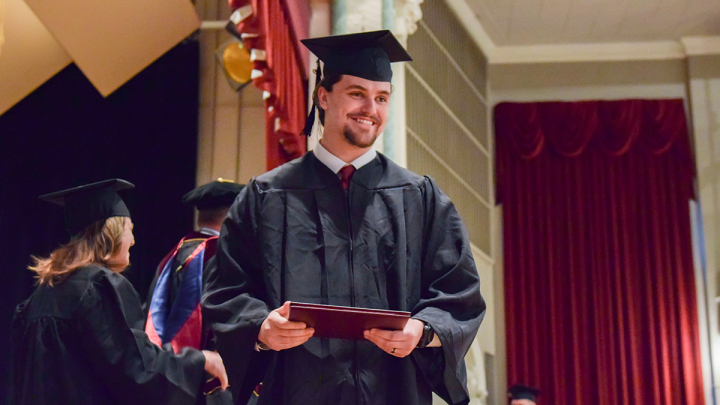 The spring 2022 Commencement Exercises will be held at the W.E. Osmon Fieldhouse at 10 a.m., Saturday, May 14.
Download the Commencement Program PDF.
View the Commencement Livestream
For questions about commencement exercises, please contact VCSU Commencement Coordinator Kim Hesch at 701-845-7403 or 1-800-532-8641 ext 7403.
In addition to the in-person ceremony on Saturday, there will be a Senior Awards Recognition program at 1 p.m., Friday, May 13, in the Center for the Arts. Student graduating with honors will be recognized as well as outstanding seniors being recognized by various departments.