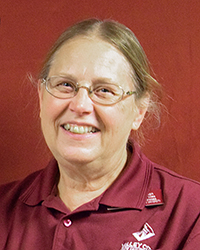 January: Kay Johnson
Kay is awesome. Anytime I see her she is busy beautifying the campus. Awhile back we had some important visitors coming to campus to meet with the President and upkeep of 2nd floor McFarland had been relaxed since it was over break and Building Services workers were on vacation. I asked Facilities Services if anyone would be available to help tidy up immediately. Kay came right over, supplies in hand. Kay cleaned, mopped floors, vacuumed, emptied trash, and even cleaned the windows on the front door. She was pleasant and happy to help. She commented it was just like at home and necessary to polish up for the company coming. I have noticed Kay is always pleasant and takes pride in her work. This is something that makes a VCSU Difference Maker. Somehow the thank you I have her did not seem like enough – perhaps this BIG thank you will make a difference.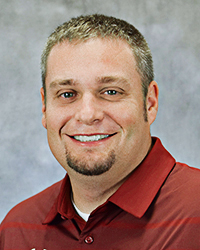 February: Mark Potts
Enrollment Services is very appreciative of Mark for stepping up and helping complete various projects needed for promoting the university. One example is that of our yearly viewbook, where Mark provided great feedback and encouragement to complete the job. When we had the impulsive idea of creating a Christmas video for prospective students, Mark graciously helped set this up and made it all happen in a very short time. Mark has been a Difference Maker to us and we are thankful for his dedication and expertise.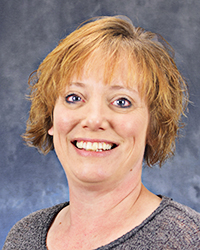 March: Nicki Brockopp
The Library would like to nominate Nicki Brockopp from the Business Office as our Difference Maker. Nicki is always cheerful and helpful, even when we are asking dumb questions (sometimes for the third or fourth time)! We always know we can count on her.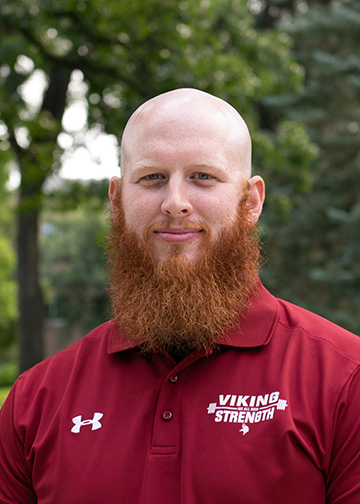 April: Ethan Bakken
Ethan has gone above and beyond in 2020-21 to insure that our student-athletes safely returned to the VCSU weight room to prepare for the season.  He spent hours researching best practices and COVID-19 protocols for collegiate weight rooms so that VCSU could confidently train safely.  In addition, he kept records to insure we were able to contact trace when cases emerged in Athletics.
He is available as a mentor and motivator and has high expectations for the student-athletes not only in the weight room, but while competing and in the classroom.  He leads by example and is planning a safe summer workout schedule for our student-athletes that choose to be in Valley City over the summer.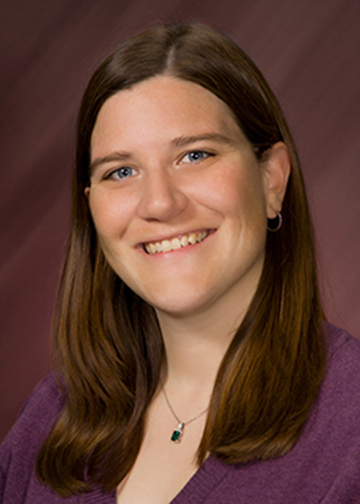 May: Dr. Katie Woehl
Dr. Katie Woehl is a Difference Maker. She serves as a resource for so many people at VCSU. Our various offices utilize her knowledge on a regular basis to help us in our work assisting students. Katie is personable, easy to work with, student-centered, and always takes the time to listen. We absolutely think Dr. Katie Woehl makes a difference in our campus.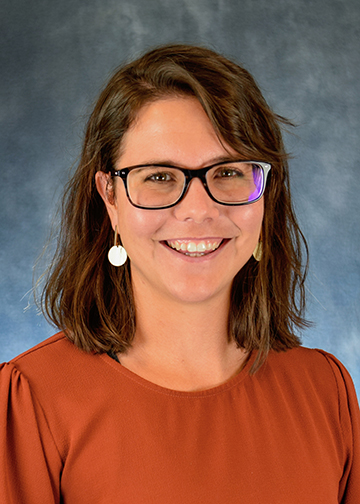 June: Kelsie Carter
Kelsie is deserving of the Difference Maker award for a number of reasons. The following are just a few to name:
Extended and diverse counseling services provided during the COVID-19 pandemic
VCSU Green Dot Campus Coordinator
Involvement in New Student Orientation
Staff Senate leadership in her role as Vice President
Kelsie is very approachable and compassionate about everything she does and is involved in. She is a great asset to VCSU!