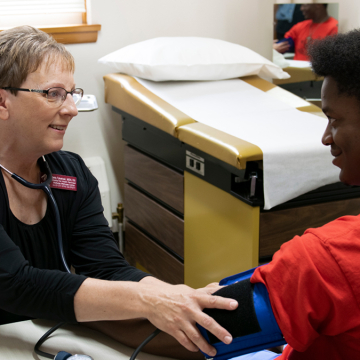 Health Services
VCSU is proud to provide our students with well-rounded health services, encompassing every aspect from mental, to physical, and emotional health. Taking care of yourself is critical to a successful college career and we'll give you the tools and services you need to make that happen.
Fall 2022 COVID-19 Information
Fall 2022 Monkeypox Information
STI Home Test Collection Program/Start & Maintain Oral HIV PrEP
Location
Office Hours
Monday – Friday, 8:30 a.m. – 2:30 p.m.
Closed on weekends, term breaks, and school holidays
Appointments
Walk-in's always welcome
Email: betty.j.tykwinski@vcsu.edu
Call: (701) 845-7305
Book your appointment online
Services
Primary assessment and treatment of minor illnesses and injuries, suture removal, referrals to clinics when indicated
Over the counter medications, limited medical supplies
Sexual health education, condoms
Referrals to local and campus resources as needed
Rapid and PCR COVID-19 testing
Central Valley Health District Family Planning Clinic on campus the 2nd Tuesday of each month
Confidentiality
VCSU Student Health Services visits are free, confidential, and unlimited for all VCSU students. Any personal health or wellness concern is appropriate to bring to the Health Services nursing staff.
No information about you will be released outside of Health Services without your permission. The EXCEPTIONS to confidentiality include:
The nurse determines you are a threat to yourself or another person.
There is a medical emergency.
Records are subpoenaed in a court of law.
Local Health Services
City-County Health Department
415 2nd Ave. NE
Valley City, ND 58072
701-845-8518
Essentia Health Valley City Clinic 
132 4th Ave NE
Valley City, ND 58072
701-845-8060
Mercy Hospital/Emergency Department
570 Chautauqua Blvd
Valley City, ND 58072
701-845-6400
Sanford Health Valley City Clinic
520 Chautauqua Blvd
Valley City, ND 58072
701-845-6000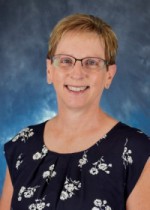 Betty Tykwinski
Director for Health Services & Worksite Wellness Coordinator